What would great testimonials mean to you and your business?
Meet Endorsal!
Endorsal fully automates the collection and display of testimonials
so you can receive higher-quality endorsements, from more clients,
in less time.
It's no secret how important reviews and testimonials are for businesses. But, fishing for them can be very uncomfortable (not to mention, a time-suck).
Skip the awkwardness and use your time for something else!
Save time by fully automating the testimonial collection and displaying processes
---
Sync reviews across top reviewing platforms: Facebook, Google My Business, and Yelp
---
Display customer endorsements on your website for the ultimate social proof to help convert leads to sales.
---
Business owners use Endorsal to place customer feedback front and center and improve their rankings.
---
Let's face it. Whether in person, via email, or through social media, asking your clients for reviews and testimonials makes most of us feel uneasy. Plus, it's time we could be putting toward crossing other things off of our to-do lists.
So let Endorsal snag your endorsements with a fully automated system. 
It's just 4 simple steps and will only take you 10 minutes to set up. Once it's set up, you won't ever have to go fishing for reviews again.
Step 1: Set up your Endorsal account and property.
Step 2: Customize Endoform to match your branding and messaging preferences.
Step 3: Share your link with family and friends.
---
Want a Step 4? Sit back and watch the positive feedback start rolling in.
---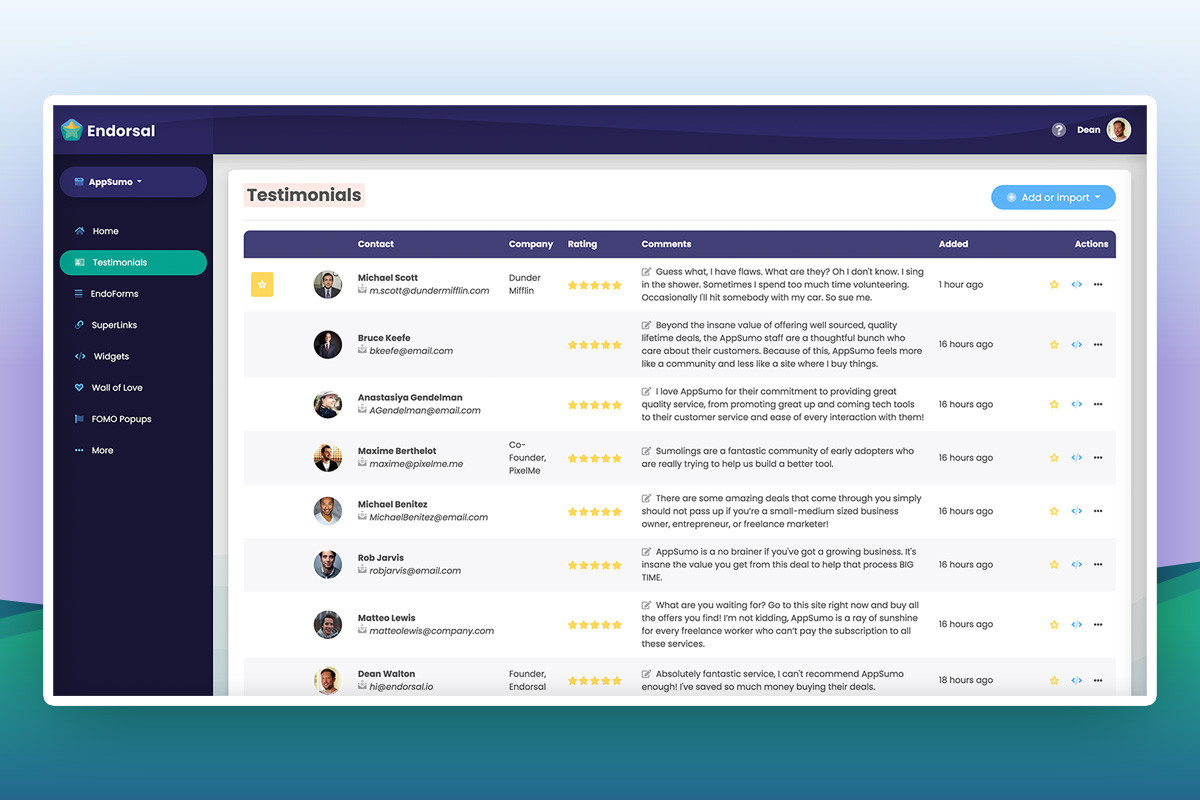 Clients are sent an EndoForm.
EndoForms are client-facing, branded testimonial capture forms that make it easy for clients to review your product or service—so they are more likely to do so.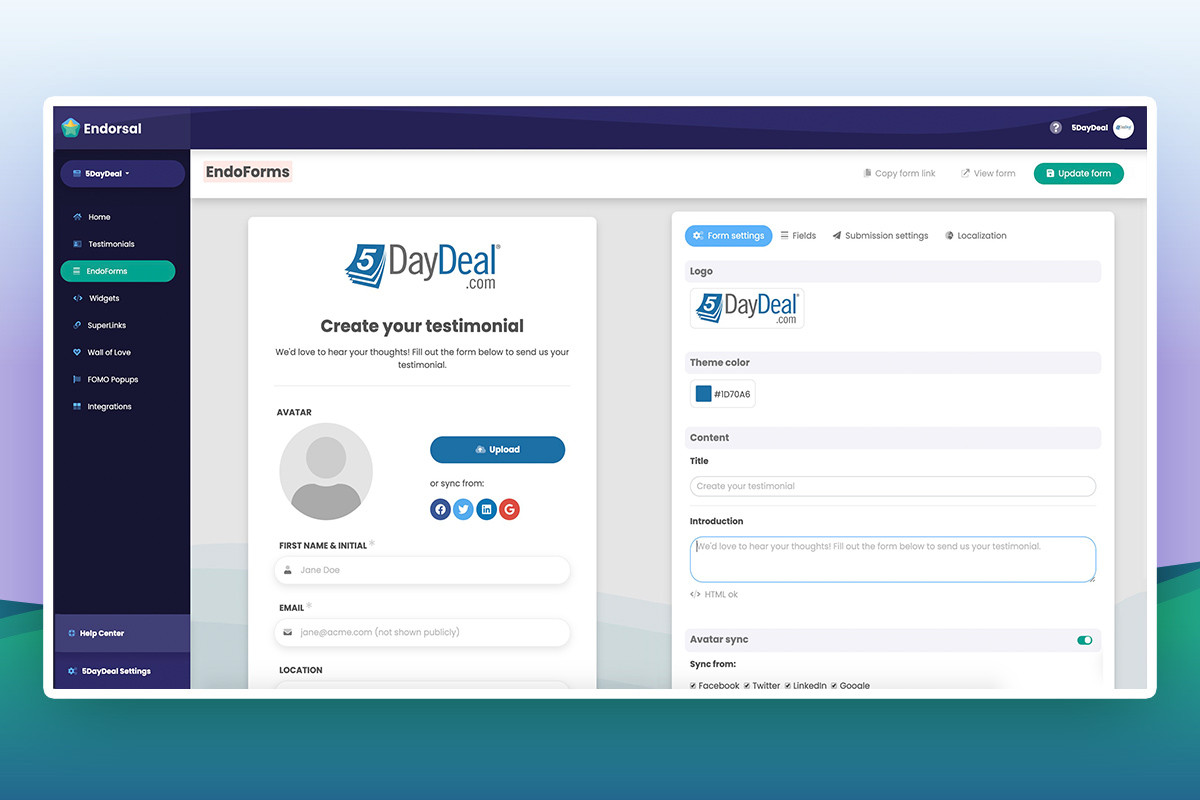 Embeddable widgets allow you to display your reviews on any website.
Choose from eye-catching, responsive themes and customize the look to match your brand.
Your testimonials are automatically added to your website with just a couple of simple lines of code (no advanced coding knowledge required).
Monitor incoming reviews using a powerful dashboard, with automated rules for approving or rejecting new reviews(i.e. auto-approve 5-star reviews).
Select the best comments to highlight and even reply directly to customers.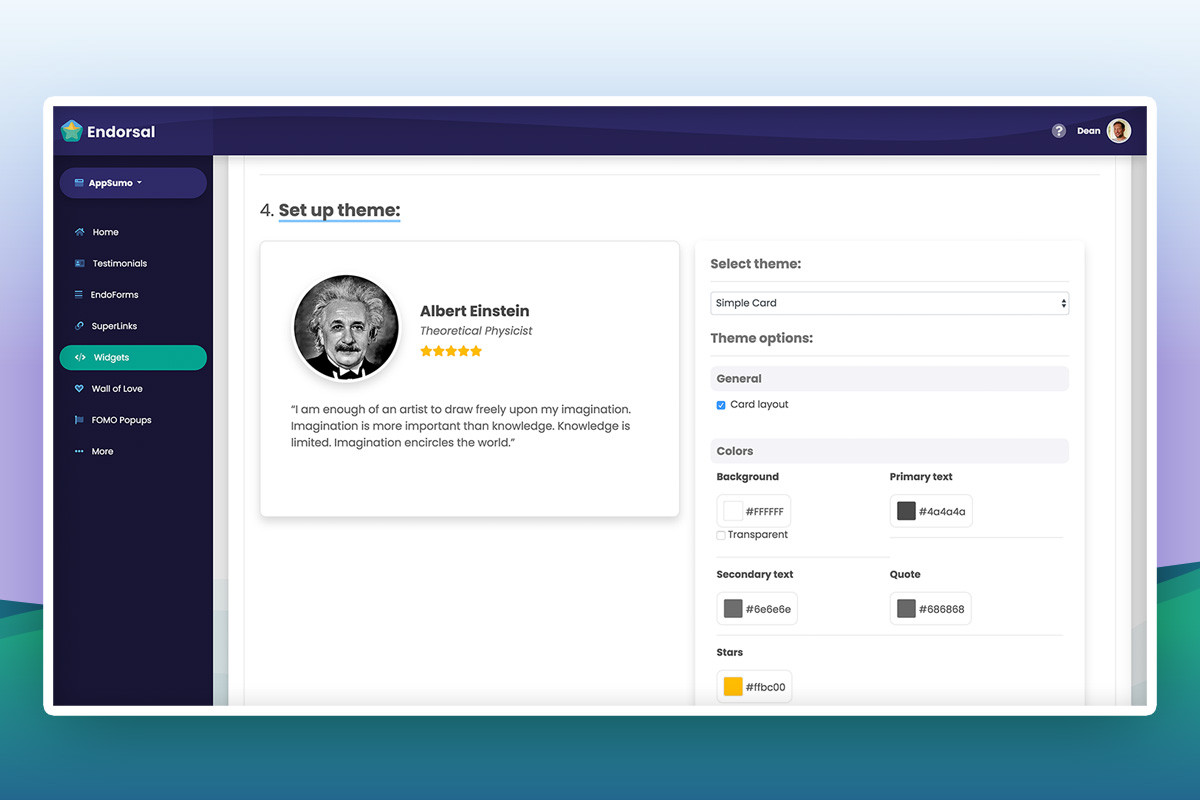 You're awesome at what you do, so you probably already have a bunch of great reviews from customers.
SuperLinks are dynamic links that pre-fill the form with customer data from your CRM, email service providers, and automation software, ensuring you don't lose any relevant comments and making the review process easy on your clients, so they will be more likely to submit their endorsement!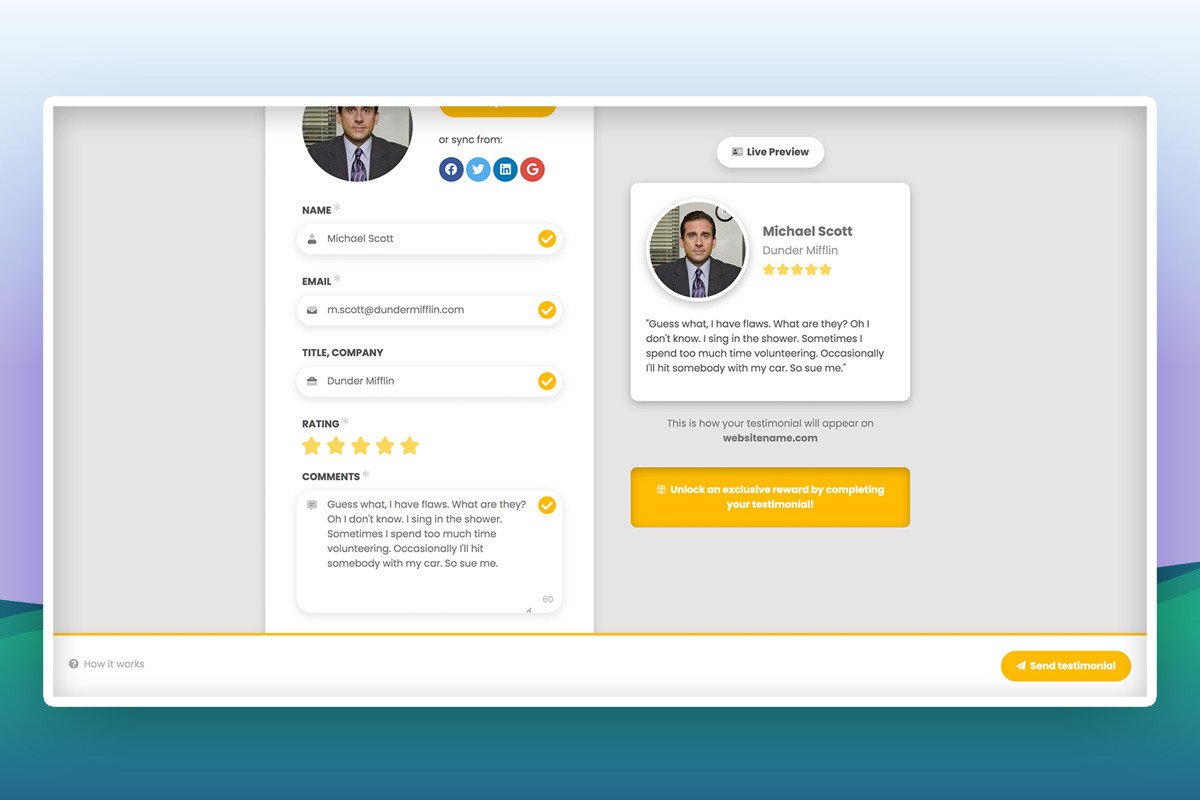 Endorsal comes with multiple features to make showing off your reviews easy.
Sync with other review platforms, so your positive reviews show up in every place possible. In a couple of clicks, you can import your Facebook Page, Google My Business, Yelp reviews, and more!
Plus, new reviews can be posted across multiple platforms with a simple click by your customers, strengthening your social presence and boosting your rankings on Google and other search engines.
Basically, Endorsal helps you display reviews in all the right places.
Even if the whole world isn't talking about your brand, it will look like they are.
With Endorsal,  gathering, managing, and publishing reviews for social proof has never been easier or more effective!
Save 50%+!
Offer is for 12 months pre-paid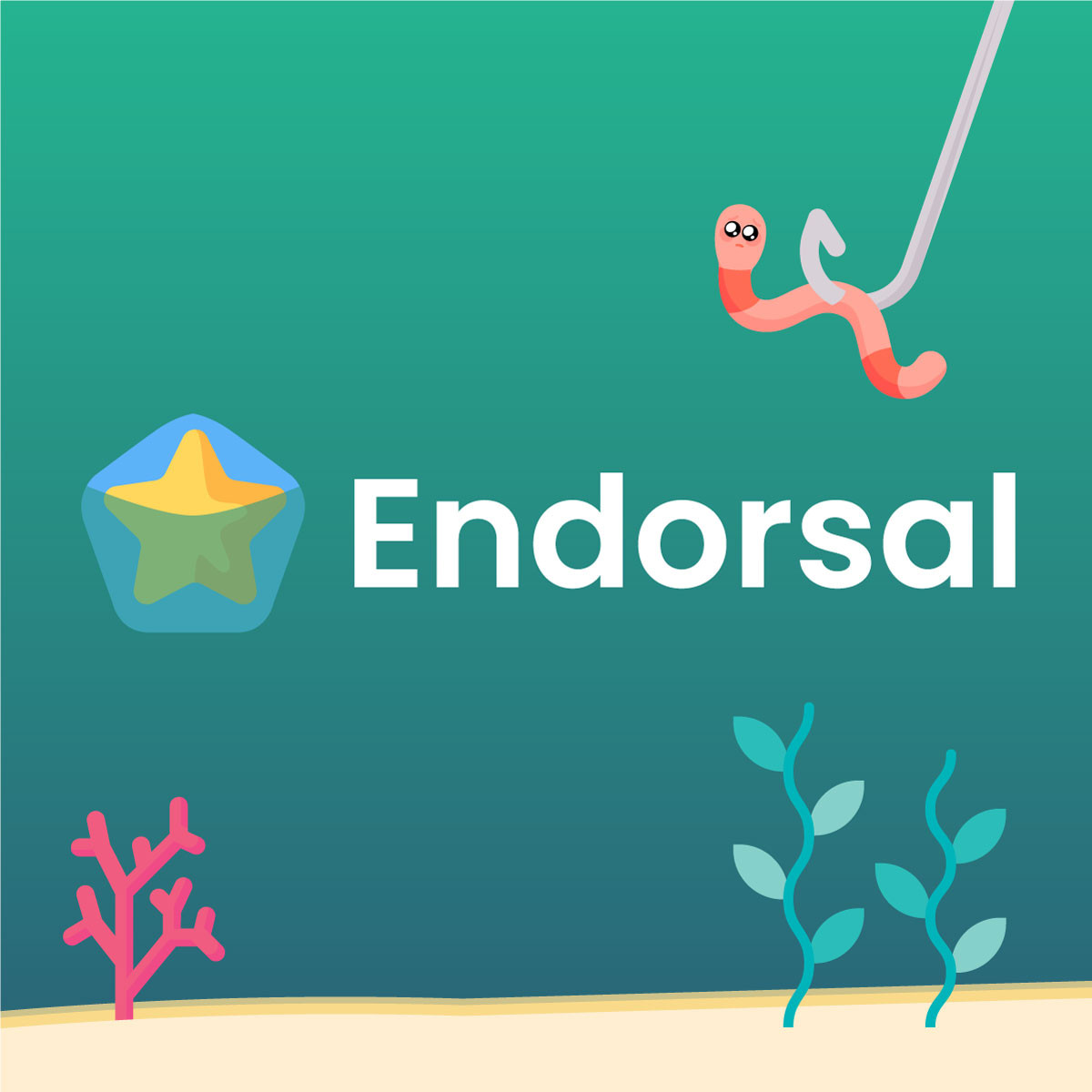 Normal Price
$15.00/month
Limited Time 5DayDeal Price
$7/month
Save 50%+!
Offer is for 12 months pre-paid
What You Get:
---
5,000 Monthly active users across all properties
---
50 New testimonials across all properties
---
Includes Endoforms submissiones and imports
---
Includes Endoforms submissiones and imports
---
Use on 1 Domain
---
Endorsal branding
---
30-day money back guarantee, no matter the reason
---
You must redeem your code(s) within 30 days of purchase
---